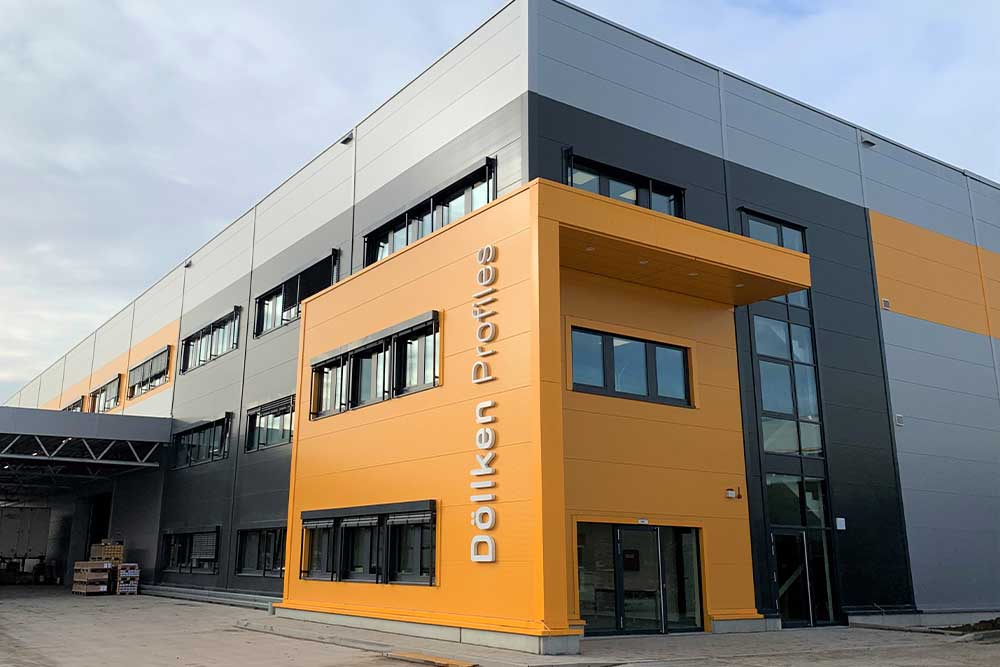 After only ten months of construction and relocation, Döllken Profiles successfully started operations in the expanded main factory in Bönen at the beginning of 2021 and moved into its old and new home.
For Döllken Profiles and its customers, the Bönen site is considered the birthplace and cradle of successful core skirtings. For almost 50 years, namely since 1972, this type of skirting has been produced, at the beginning still by Schock & Co. GmbH, have been developed and produced at the site.
The activities of Döllken Profiles in Gladbeck were completely relocated to Bönen within the fourth quarter of 2020 in the course of merging logistics and administration.
On 10,000 square metres of additional space at the Bönen plant, not only will logistics be brought to a completely new level, but ten new production lines will also be installed on the space that has become available.
The now 176 employees at the Bönen plant not only produce core skirtings and technical profiles here, but also innovative products for Döllken Lighting.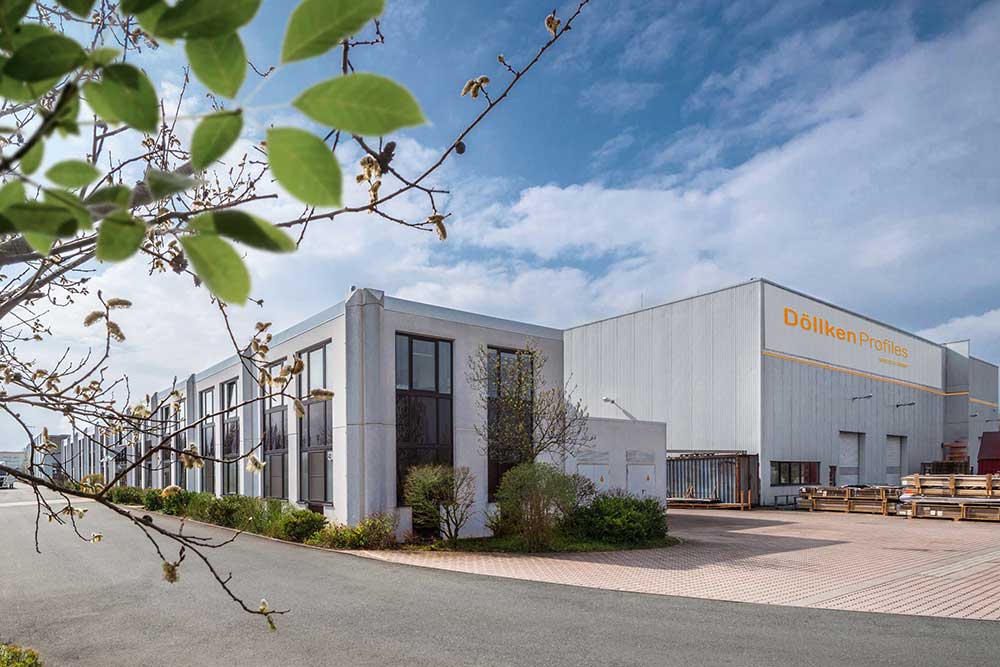 Skirting boards and other plastic profiles have been extruded at the Thuringian plant since 1991. Döllken took over Kunststoff GmbH Weimar, which emerged from VEB Ausbau after reunification, and bundled its skirting activities there. In 1998, Döllken Weimar GmbH moved into the new building in the U.N.O. industrial estate and set up the company's headquarters there. The company started with 12 extrusion lines and about 70 employees. Currently, Grammetal produces about 34,000,000 m of plastic profiles per year. About 4,500 t of plastic powder and granulate, mainly PVC, are processed on the 20 extrusion lines. The production focus is on hard, soft and foam extrusion.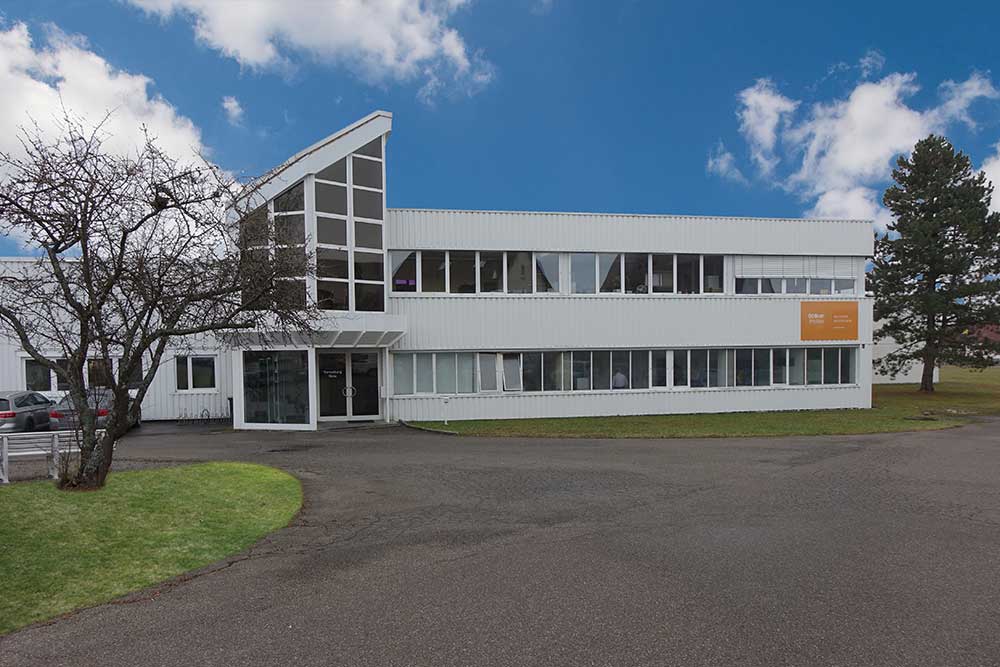 Located on the edge of the Black Forest, the Dunningen site exclusively produces customised profiles for a wide range of industries, as well as roller shutter systems for the office furniture industry.
The focus of competence here is on individual production technology, material selection and assembly in order to be able to fully map the respective customer requirements.
Over the years, a wide-ranging customer base has been built up in the construction industry, electrical engineering, commercial vehicle construction, air-conditioning technology and commercial refrigeration furniture segments.
The site processes all common thermoplastics on 17 extrusion lines in 3-shift operation, with output rates between 10kg/h - 280kg/h, to produce 300 different profile cross-sections. Customers appreciate our flexibility, customer proximity, fast project implementation times and consistent quality.