optimal conclusion
Elegant and flexible to use - a real highlight on any floor covering.
Expanded polyblend based on PVC (all content conforms to REACH), for all kind of floorings, ideal for rigid floors.
A new and improved quality of foam skirting is now available. Alongside a robust surface the soft lips have also been significantly improved. The new flexible version offers specific advantages when it comes to the installation since it provides a better fit between the floor and the wall unevenness, thereby allowing for a seamless and exact join between the two.
1 sales unit = 25 x 4,00 m
1 sales unit = 20 x 2,50 m
* not all colours available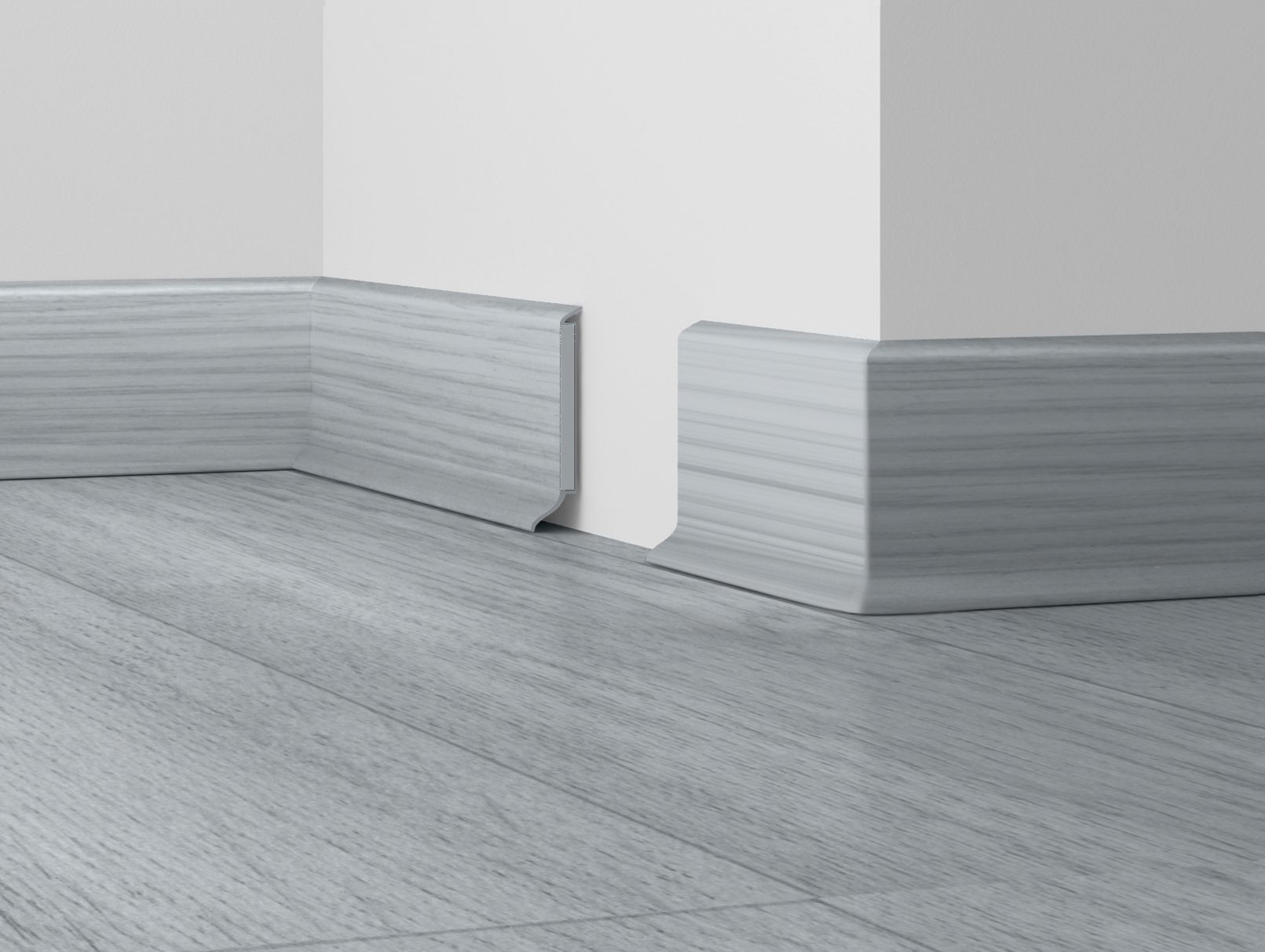 Installation Recommendation
Colours/Decors - Wholesalers

1048 dark brown

1051 grey

1074 silber

1088 light beige

1109 greenblue

1111 dark blue

1135 weiß

1245 champagner

2032

2033

2171 eiche dunkel

2202 silbergrau

2216 ramin

2217 eiche rustikal

2218 schoko wenge

2219 kastanie

2220 meereiche

2221 tanne antik

2222 ikarus

2223 paduck

2224 (W699)

2225 mahagoni

2273 buche

2366

2357

2365

2386

2395

2428

2572 (W572)

2574

2580

2587

2620

2660

Colours/Decors - all sales lines

1088 light beige

2202 silbergrau

2171 eiche dunkel

2273 buche

2219 kastanie

2220 meereiche

2221 tanne antik

2224 (W699)

1048 dark brown

1111 dark blue

0110 schwarz

1051 grey

1074 silber

1245 champagner

2365 eiche hell

2336 (W336)

2587 (W587)

2572 (W572)

2033 Calypso

2428 Alder

2032 Twist

2386 (W386)

2357 planke country

2395 (W395)

1110 blau

1049 dunkelgrau

Downloads