the perfect finish for your kitchen
Practical and easy to assemble - our kitchen profiles are suitable for both professional and DIY enthusiasts.
Multifunktion profile Top Line
Product information:
Versatile use: as a perfect wall connection strip in the kitchen and bathroom or e.g. for concealing horizontal and vertical joints between furniture.
Finished with a modern real metal foil
Self-adhesive, simple installation
Clean finish with adaptable soft lips to walls and worktops
Hard-wearing surfaces offer a long service life, are abrasion-resistant and resistant to common household cleaning agents.
Basic profile: Made of chlorine-free polyblend based on ABS and flexible soft lips made of a thermoplastic elastomer (TPE).
elastomer (TPE) to the wall and worktop
Cover profile: Made of a chlorine-free polyblend on the basis of ABS, coated with a real metal foil.
1 VE = 10 x 2,50 m
1 VE = 10 x 5,00 m (only 1046 brushed aluminium available from stock, other colours order-related production)
Accessories: in the colour black:
Bag of 10 (PU: 10 bags with 10 pieces each) for inside corner 90 degrees, inside corner 135 degrees, outside corner or end caps.
or accessory sets:
SB: 1 PU = 10 pieces, consisting of inside corners (4 x 90°, 2 x 135°), outside corners (2 pcs.) and end caps (left and right 2 pairs).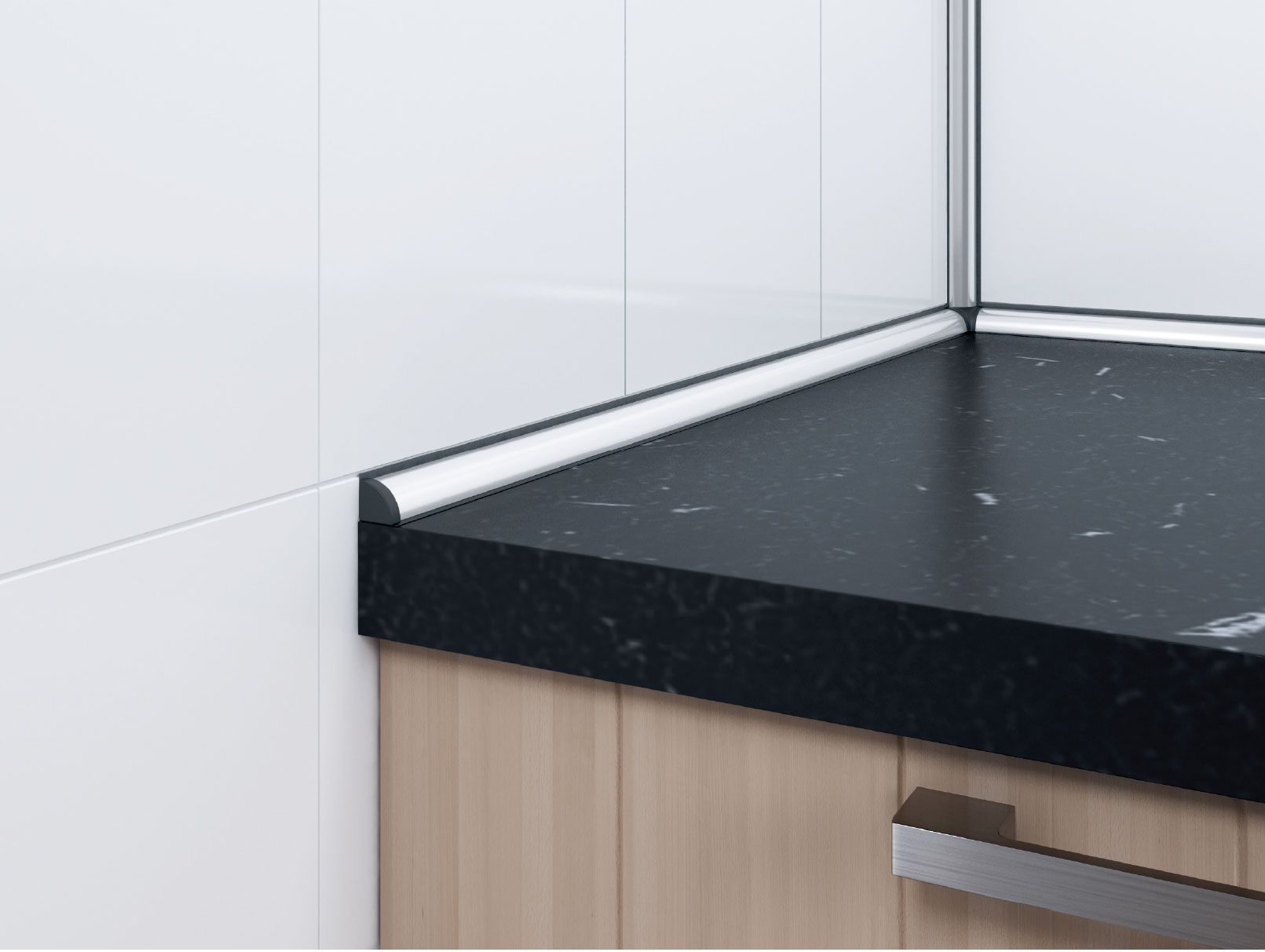 technical drawing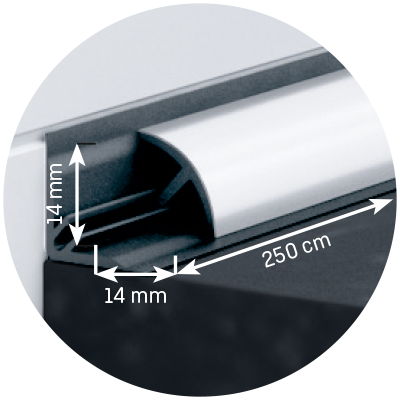 Accessories

Inside corner 4x90° 2x135°

Outside corner 2 pieces

End caps universal left and right 4 pieces

colours / decors

white

silver

brushed aluminium

black