Tools
Cleanly processed and securely fastened
Hot-melt adhesive HKS18/300
Adhesive sticks for using the hot-melt adhesive gun HKP 220 or HKP 2.0
tranparent or orange
1 sales unit : 5 bags of 2 kg (27 approx. sticks) = 10 kg (approx. 135 sticks)
1 sales unit : 1 bucket 5 kg = approx. 66 adhesive sticks
All the skirtings to fix with hot melt are signed by the icon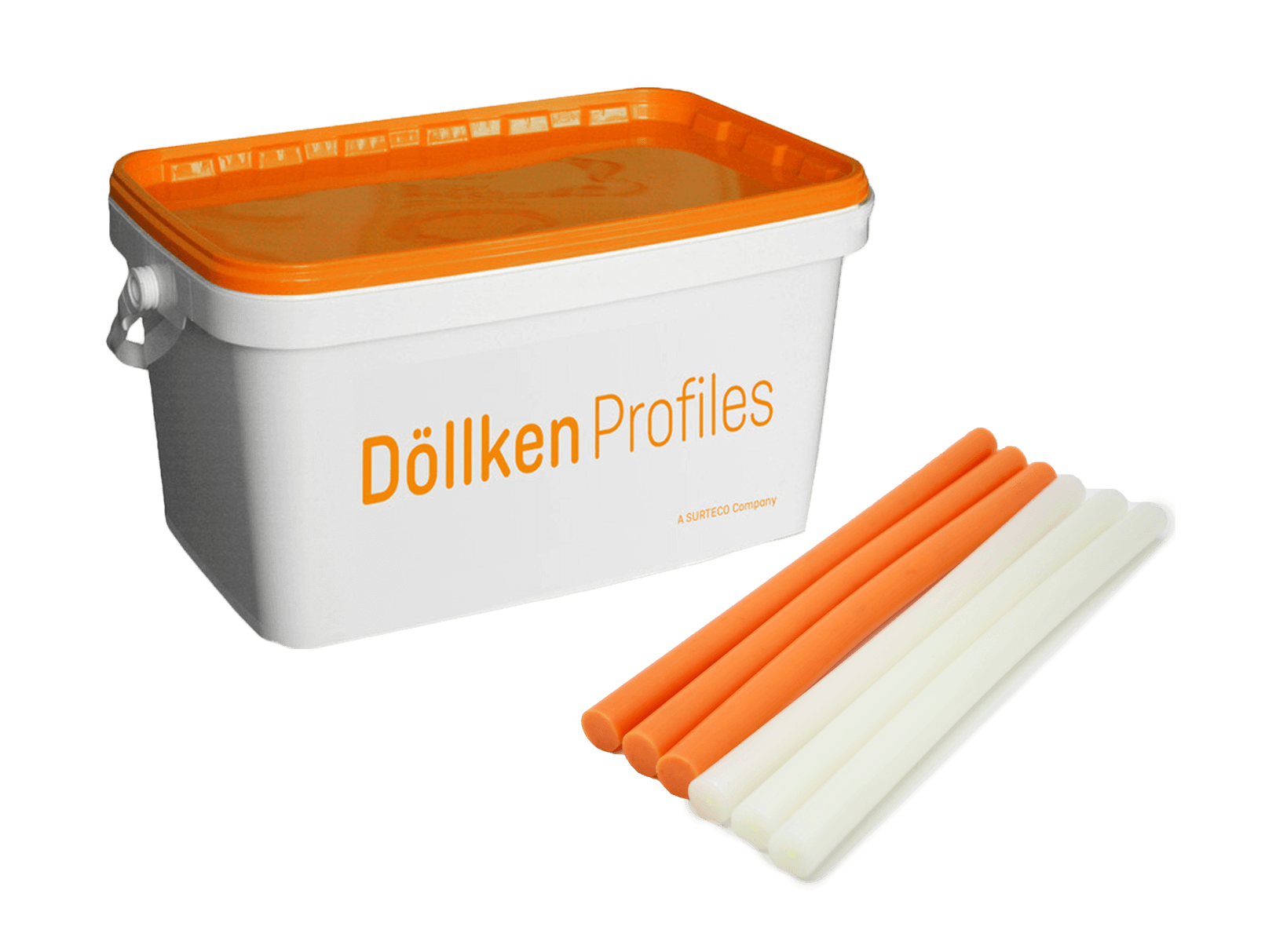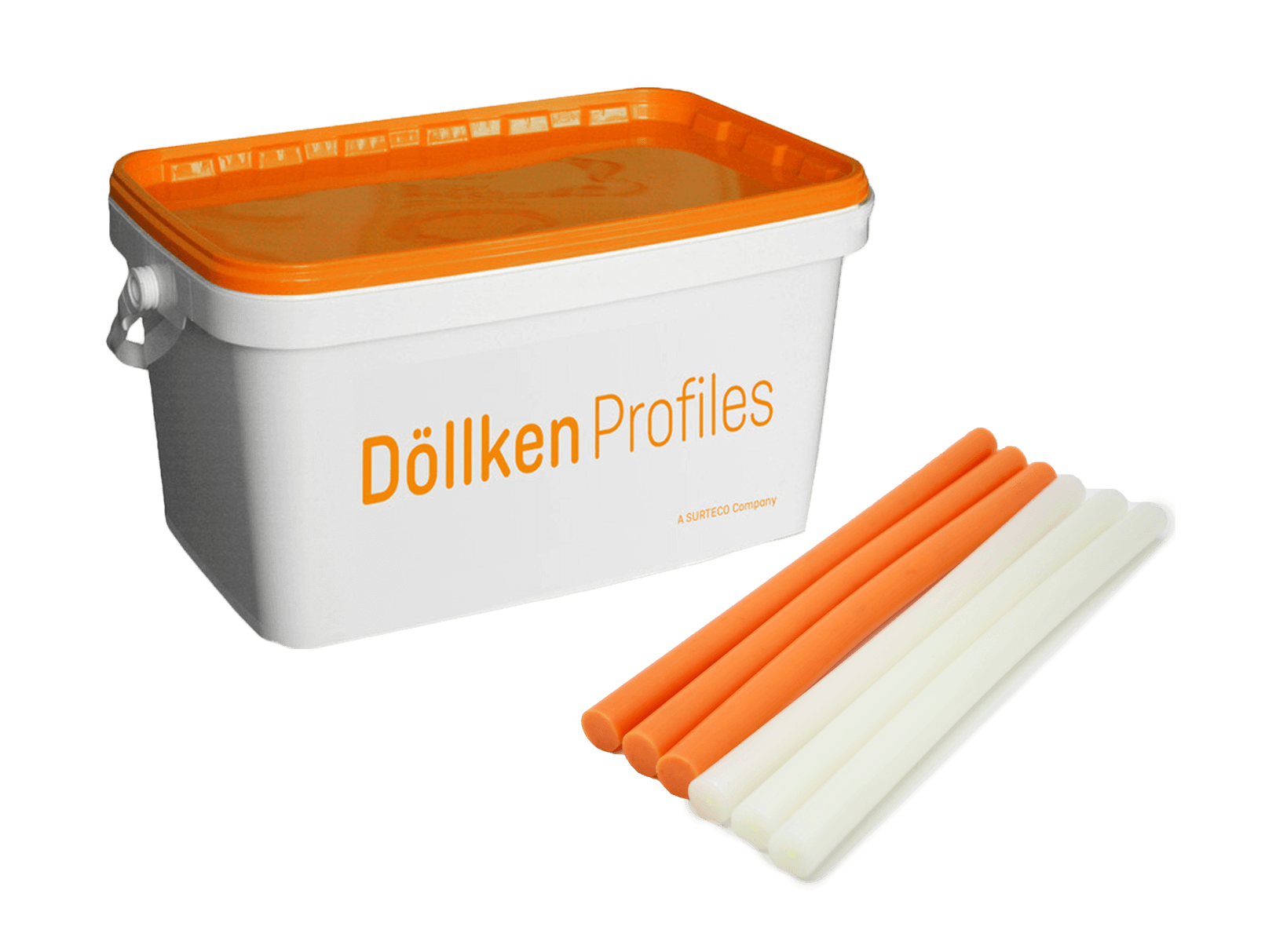 Why should I only use Doellken hot melt adhesives?
The most common cause of a defective hot glue gun is the use of foreign hot glue sticks.
Why is that?
The adhesives of other manufacturers have a different composition and different melting points. Due to the different melting point, the foreign adhesive can, among other things, enter the conveying chamber and completely glue the mechanics there. In addition, one must also expect impairments during processing, because the foreign adhesive does not have the same adhesive behaviour and can drip strongly during processing. Furthermore, glue sticks from other manufacturers often have a different diameter, which can also lead to damage to the HKP.

The hot melt adhesive from Doellken, on the other hand, is specially matched to the technical specifications of the Doellken applicator and to the installation of skirting boards. Only in this combination is smooth performance possible. The working temperature of the Doellken hot melt gun and the melting behaviour and adhesive flow of the adhesive together form a perfect system.
What distinguishes Doellken hot glue from other glue sticks:
Stick diameter is 100% accurate (different diameters can damage the gun
High-quality raw materials ensure consistent bonding quality
other sticks have a longer open time and prevent fast and efficient working / Doellken sticks have an open time of approx. 30 sec
Glue sticks are REACH certified
Glue sticks are Made in EU with controlled and certified supply chain